Water Education
Brainerd Public Utilities Water Analysis – Hardness of Water 
Brainerd Water Reports
Minnesota Department of Health: Visit Site
American Water Works Association: Visit Site »
Energy.gov: Save Energy on Water Heating »a

Energy Education
Energy Star: Visit Site »
LED Light Bulbs: Comparison Charts »
US Department of Energy: Energy Saver Guide »
Energy Hog: Improve Efficiency of Your Home »

Utilities Education
Minnesota Municipal Utilities Association (MMUA): Visit Site »
American Public Power Association (APPA): Visit Site »
Related Contacts
Brainerd, a city located at the geographical center of the state of Minnesota, began life as a railroad town. The owner of the railroad at the time was John Gregory Smith. Rather than naming the new community Smithville or Smithton, the maiden name of his wife, Anne Eliza Brainerd Smith, was chosen as the moniker. Thus, in 1870, Brainerd was born. Today that humble little railroad town is a growing city; not only concerned with lumber and railroads but also a hub for tourism, a burgeoning service industry, and more.
A city on the Mississippi River developed by the railroad industry, Brainerd is the county seat and largest community in the Brainerd Lakes Area. It is the proud home of the talking Paul Bunyan (now located east of town at This Old Farm), the 500-acre Northland Arboretum, and a broad range of manufacturing, service, retail, and professional businesses. You'll find all the details you need to relocate your family or your business including information on demographics, government, utilities, education, healthcare, and history.
"Lutheran Social Service of Minnesota expresses the love of Christ for all people through acts of service." Lutheran Social Service is the largest, statewide, private non-profit social service agency in Minnesota. We hope this web page, containing information about the LSS services available in this community, is helpful to you
Call Before You Dig!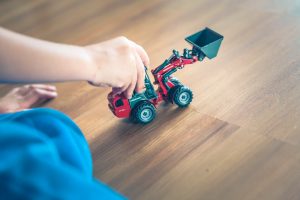 Gopher State One Call: Visit Site »
Protect yourselves and your property against underground utility damage and liability. Find out where the underground utility lines might be buried before you dig. Anyone digging in Minnesota must call before digging. The person who is doing the work is responsible for calling GSOC. If the owner contracts with a professional excavator to do the excavation then the professional excavator is responsible for calling GSOC. You (the digger) will need to provide information about the work site when you call.
Call 1.800.252.1166.