Electric Department
BPU's Electric Department provides safe and reliable electricity to customers in Brainerd, portions of Baxter and surrounding townships. BPU takes public power seriously and strives to provide affordable electric rates to its customers. Our professional and dedicated field crews are on call 24/7, 365 days a year, to ensure your lights stay on. BPU will continue to make investments in the future to ensure safe and reliable electricity for all of its customers.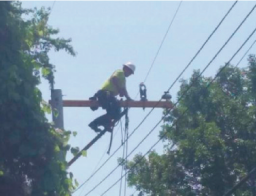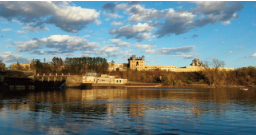 Hydro Dam
The hydro dam provides a reliable renewable energy source from the Mississippi River, and is able to generate 3.2 megawatts of electrical power. Generation from the hydro dam represents approximately 10.5% of energy used by BPU customers.
Water Department
Brainerd's water filtrations plant treats approximately 1.55 million gallons per day. The plant removes iron and manganese from the water, which is pumped out of six wells that were drilled near the facility. BPU is able to achieve 95% removal of those minerals which helps to improve the taste and appearance of the water. After filtrations, the water is pumped to three water towers and the distribution system and ultimately to customer taps.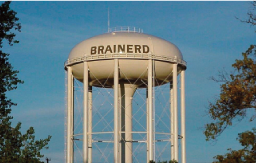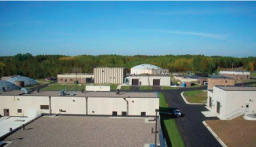 Wastewater Department
The Brainerd Wastewater Treatment Facility (WWTF) is a Class A facility designed to treat an average wet weather flow of 6.0 MGD with a CBOD5 influent concentration of 240 mg/L and a TSS concentration of 240 mg/L.
The facility receives wastewater from the communities of Brainerd and Baxter. The Brainerd interceptor system consists of 2,74 feet and 20-inch force main, 587 feet of dual 20-inch river crossing main and 1,510 feet of 30-inch interceptor sewer. The WWTF treats approximately 2.2 million gallons of wastewater daily from the two cities.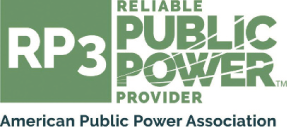 Reliable Public Power Provider
BPU is a designated gold level "reliable public power provider" by the American Public Power Association. The RP3 designation certifies that BPU has demonstrated leading practices in reliability, safety, workforce development, and system improvement.
BPU takes pride in providing electricity to Brainerd and the surrounding areas because our customers are not only our owners, but also our neighbors. As a community-owned, for-for-profit-utility, our focus is directly on the customer. The prestigious RP3 designation indicates that our services meets high industry standards.
The RP3 designation is good for three years, but BPU continues to look for ways we can improve service to the community. BPU is always open to suggestions from their customers to help us continue to achieve this commitment.