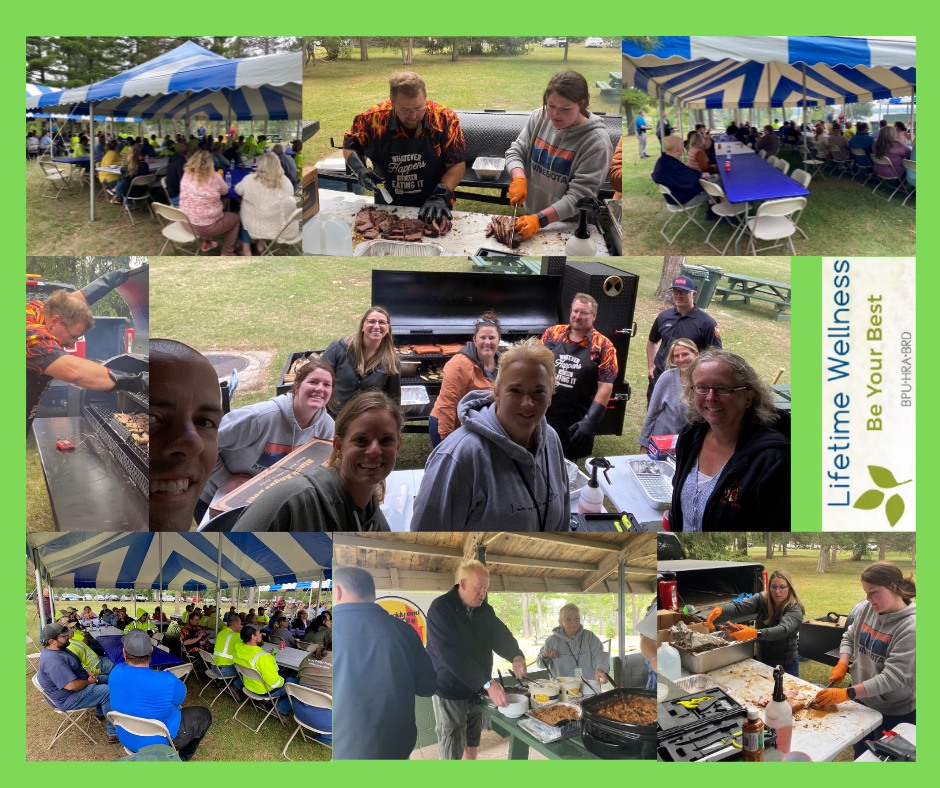 The City of Brainerd had the distinct honor to celebrate its employees!
The City of Brainerd Employee Wellness Committee provided (and cooked) barbecue for 120 of our employees!
We:
>Recognized employees with 3-5-10-15-20-25-and even 30 years of service!
>Heard from each of our Departments of some of the amazing work we do each day.
>Awarded Mandy Selisker (BPU) with Exceptional Service Award
>Awarded Chad Lardy (Streets) with Innovation in Service Award
Thank you, to our Wellness Committee and City Council for their dedication to recognizing our employees. THANK YOU to each employee who makes our city's power on, water flowing, streets maintained, parks useable, facilities tip top, and community safe and better place to be!